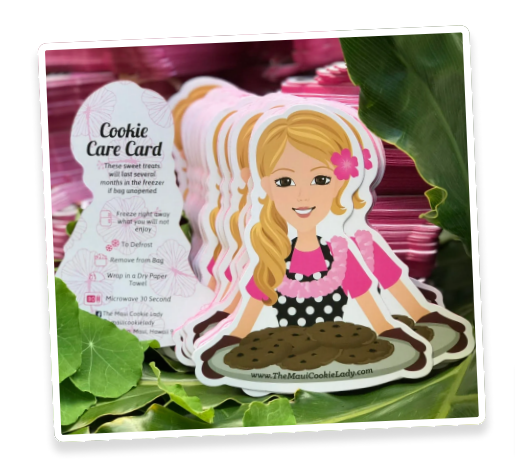 Cookie shelf life is 2-3 weeks if the bag is unopened. Please freeze (not refrigerate) the cookies that you will not enjoy within the first few days. Our delicious treats can last months in the freezer. Attached are the defrost instructions to enjoy.
Cookie Care Card
These sweet treats will last several months in the freeze if bag is unopened

Freeze right away what you will not enjoy now
Ready to enjoy?

To defrost, remove from the bag

Wrap in a dry paper towel